12 People Who Found Creative Ways to Pet-Proof Their Christmas Trees
We all await this magical time: our families, our friends, and especially our lovely pets! Every member of our family wants to take part in decorating the Christmas tree, to make his or her mark on it, and to get that celebratory energy. But sometimes our 4-legged friends get overexcited when it comes to Christmas trees.
Magicorama.com prepared 12 crazy and effective ways to protect your decorations and nerves from disaster. Enjoy! And get into the holiday spirit with us!
#1
"No, this tree isn't half done. It's done."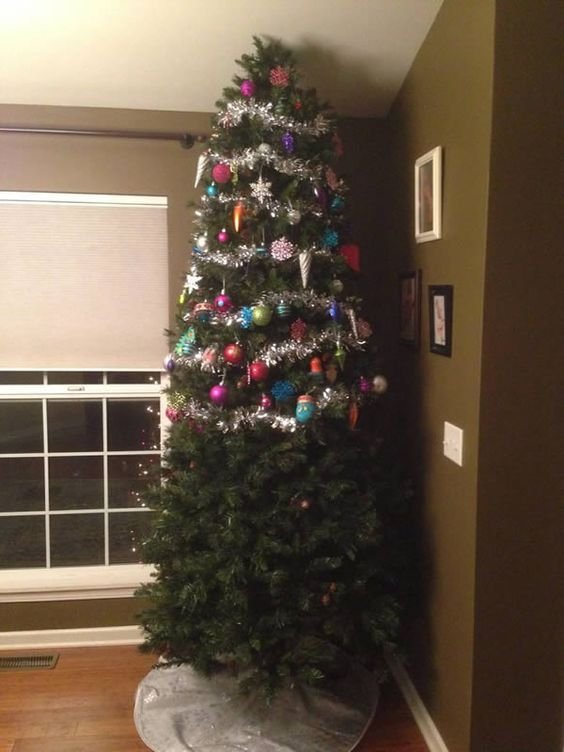 All pet lovers will understand what this means. If your pet is not too large, this way of decorating your Christmas tree will be quite appropriate. It will be a 2-in-1 tree for you and for your pet. Everyone wins!
#2
Merry Upside-Down Christmas!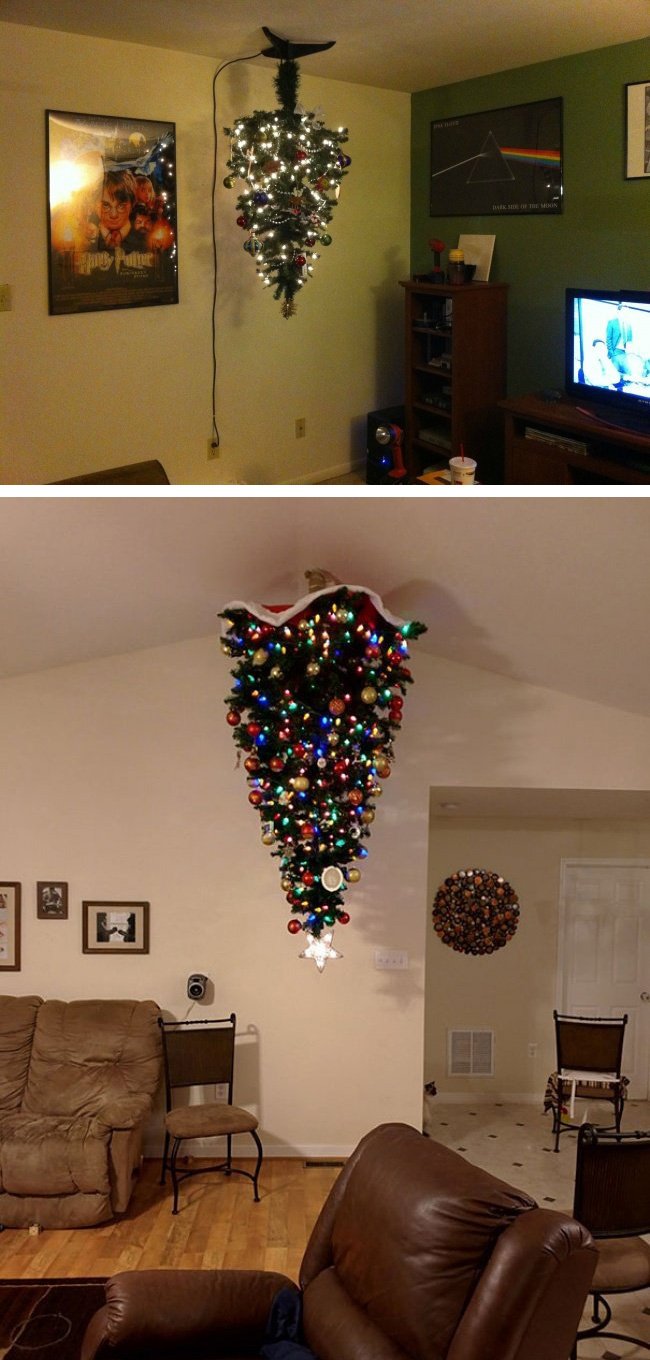 If you don't want to set up your Christmas tree as in the previous tip, there's also detailed instructions for you to hang it with all the ornaments and decorations a bit differently: upside down. It's unusual and adds some more magic to your home.
#3
A tree from another world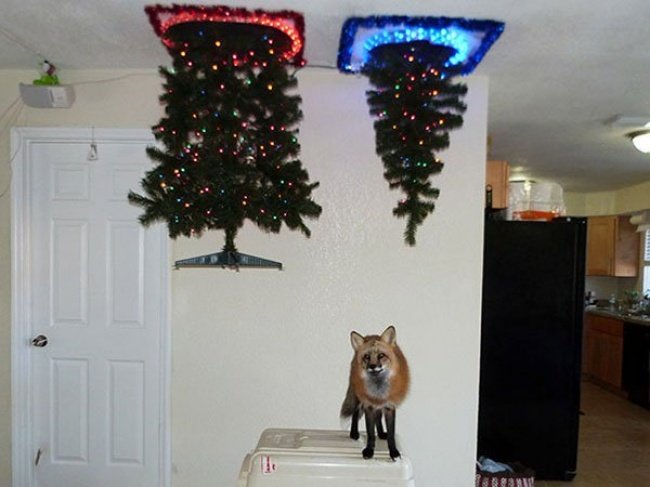 You can even improve upon the idea of hangable trees by opening portals and taking a tree from another world. Add a bit more fairy tale to your Christmas!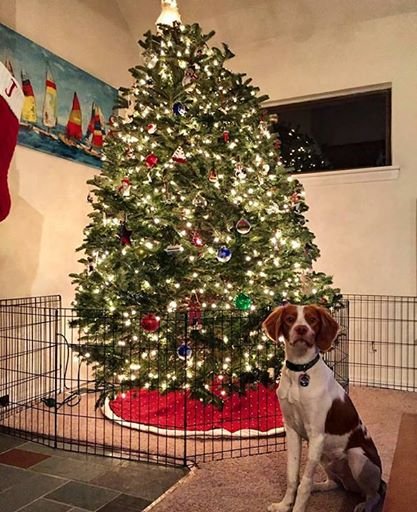 Such a fence will help you protect your decorations if you have a medium or large pet. There are 2 advantages as well: you and your pet can admire the tree, and there are no surprising fails when you aren't at home.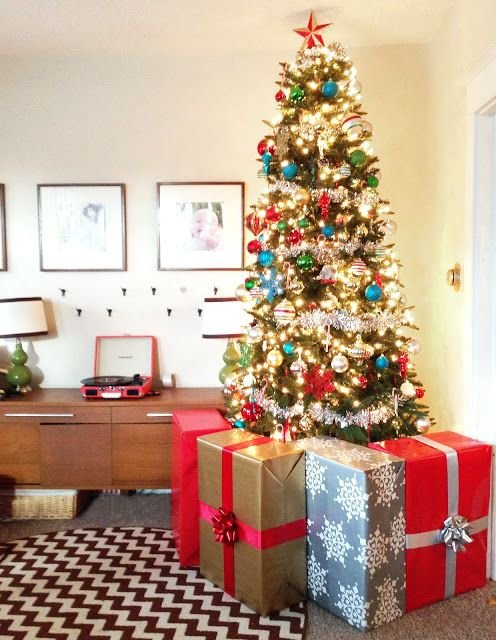 If a cage fence doesn't meet your aesthetic requirements, try this one. It looks stylish, and your pet will be puzzled about getting to the tree. Plus, all the gifts are in plain view, so you can be sure no one touched them.
What about a tropical celebration? You don't even have to go on vacation to warm countries! You can set the mood with this lampshade/palm tree creation. Or you can just put things like toy camels under some fir branches with ornaments.
#7
Don't judge a tree by its cover.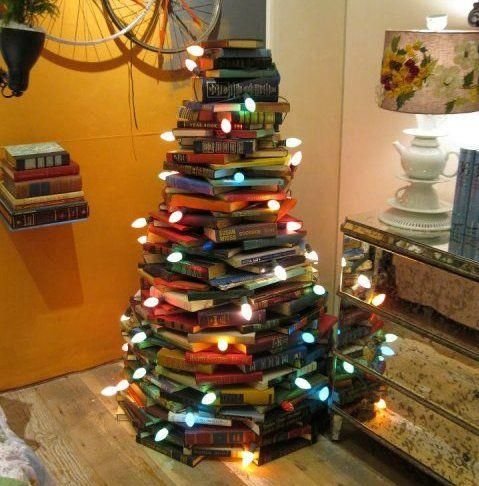 For those who love to read, there's a nice opportunity to show off your library and maybe challenge your friends. Besides, your pet probably won't move or destroy such a sturdy tree.
#8
If you still want a traditional Christmas tree...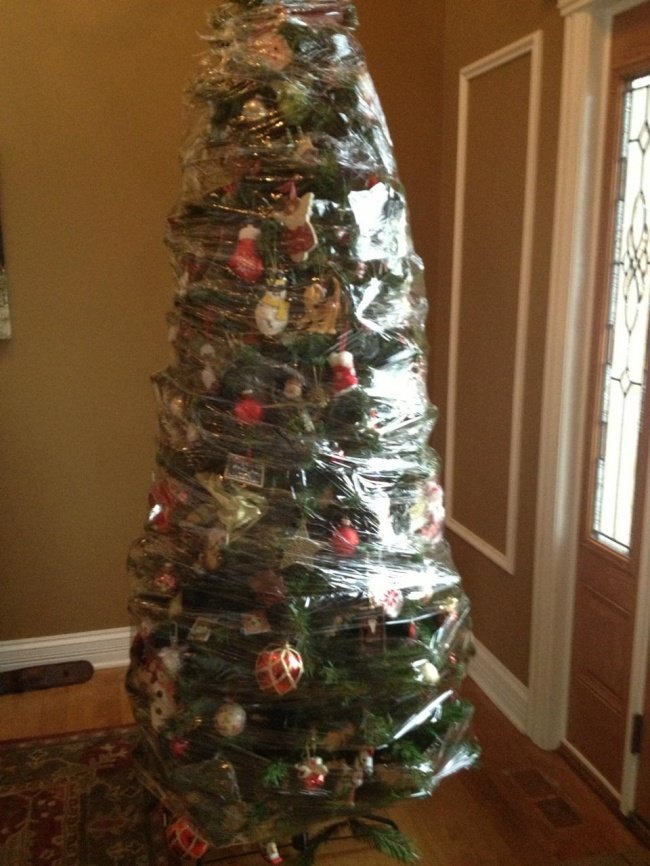 ...you can do this. At least you'll have a fully decorated tree. And you can set it up again next Christmas as it'll keep its appearance in that wrapping for years.
#9
Do we really need a tree for Christmas?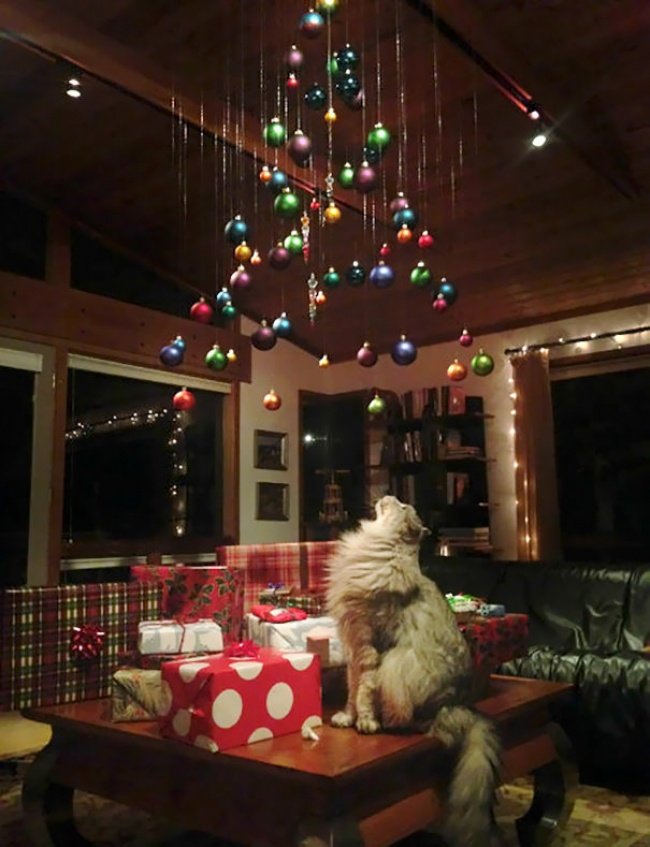 We've got gifts, we've got various decorations, and we've got a pet who wants to be the main tree at Christmas. We're ready to celebrate!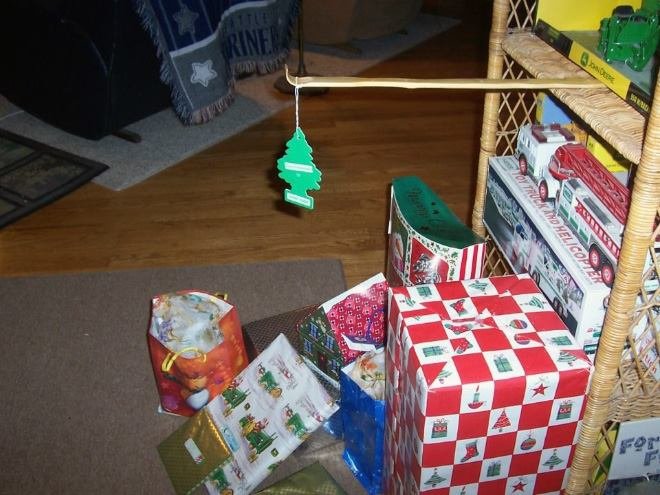 If you can't put up a Christmas tree for the holiday but still want one, there's an alternative for you. It has several functions: it's a fir tree, it can be used as a decoration, and it smells. How many trees have you met with this variety of functions?
#11
These are probably the most expensive and effective trees ever.

They look so beautiful and untouchable. We'd better people-proof them first.
#12
"I am a star. A mighty, mighty star."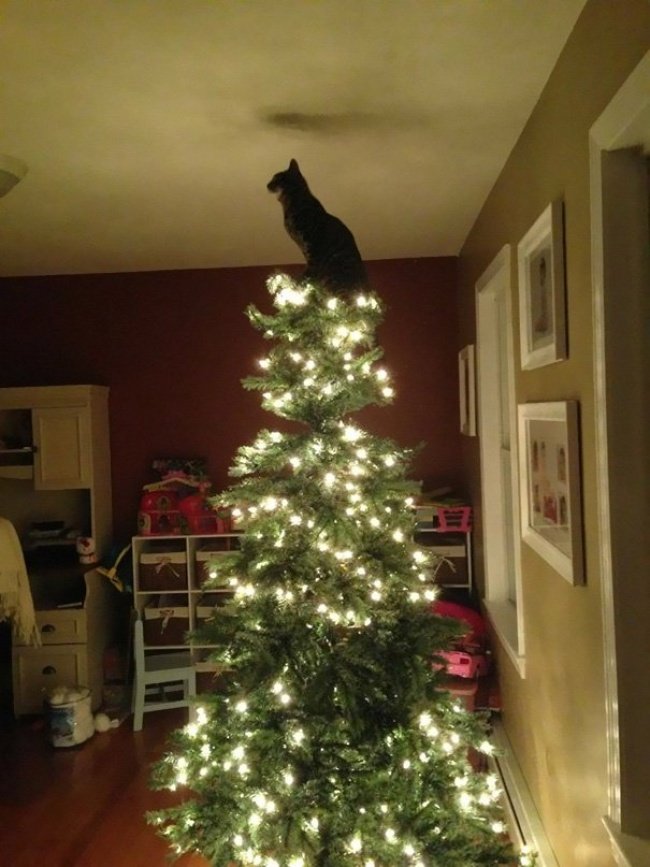 All these life hacks for protecting our Christmas tree show that our imagination knows no limits. For this, we should be thankful to the 4-legged members of our family! They always help us, and if they're a bit more excited than us, it's probably best if we join them and do everything possible to prepare the perfect celebration. Wouldn't you agree?
Let's exchange our experiences! Share your pet-proofing secrets with us in the comments.