An Israel Artist Conquered the Hearts of Millions With Sincere Comics About Everyday Life With His Wife
Israel artist Yehuda Devir became popular thanks to his sincere comic illustrations about the fine things in everyday life with his wife. His beautiful wife, Maya, is an illustrator and graphic designer too. Here's her Instagram page. Apart from personal drawings, Yehuda creates illustrations and heroes' images for books and magazines and develops logos for companies. His graduate work in the Academy of Art and Design was a 11×2-m graffiti piece that depicted all famous superheroes from the film industry from 1920 to 2016. Today, we want to show you his illustrations of family issues. It's a pleasure looking at them because they're replete with love and tenderness. Just see for yourself!
Magicorama.com gathered 16 talented artist's illustrations about everyday life — exactly as we would have preferred to see it!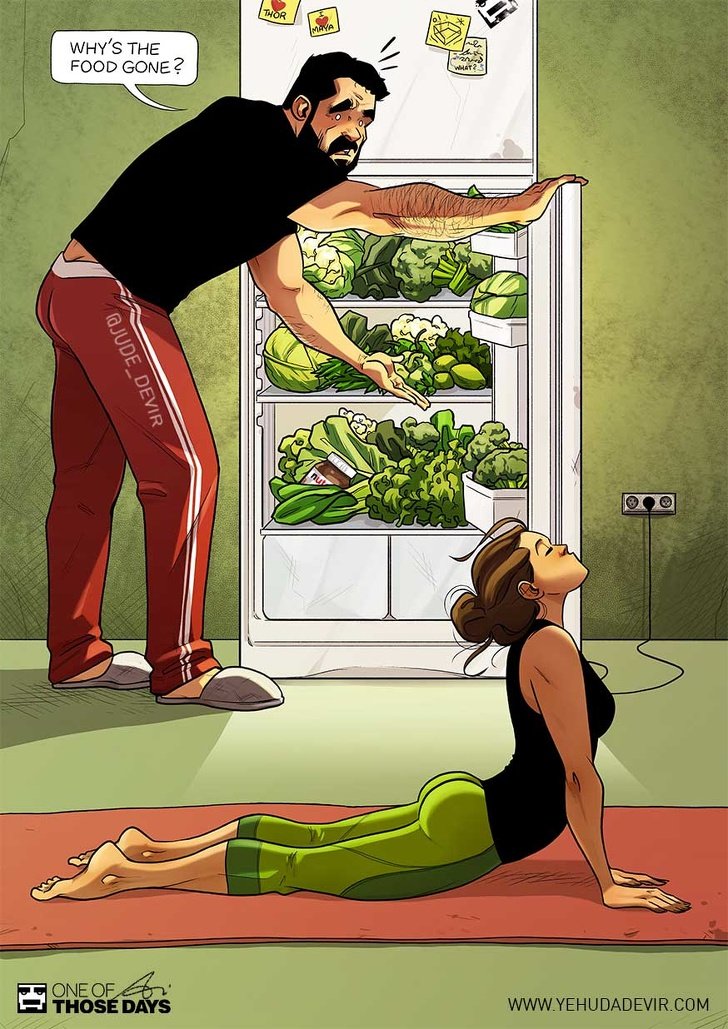 #2
There isn't enough room for someone...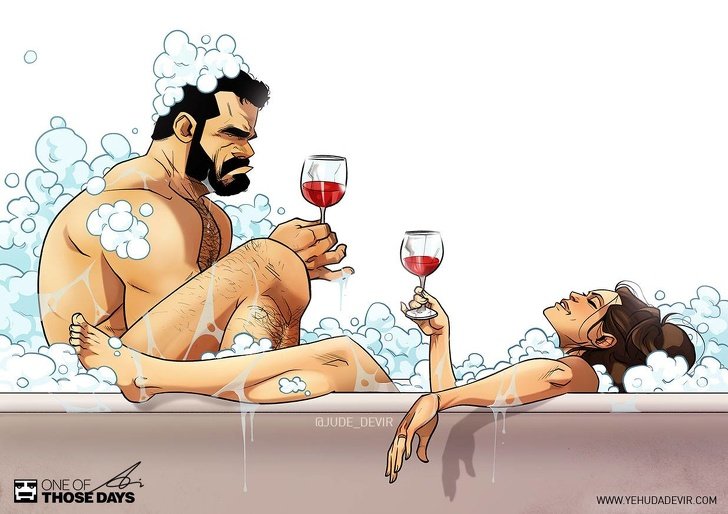 #3
After Avengers: Infinity War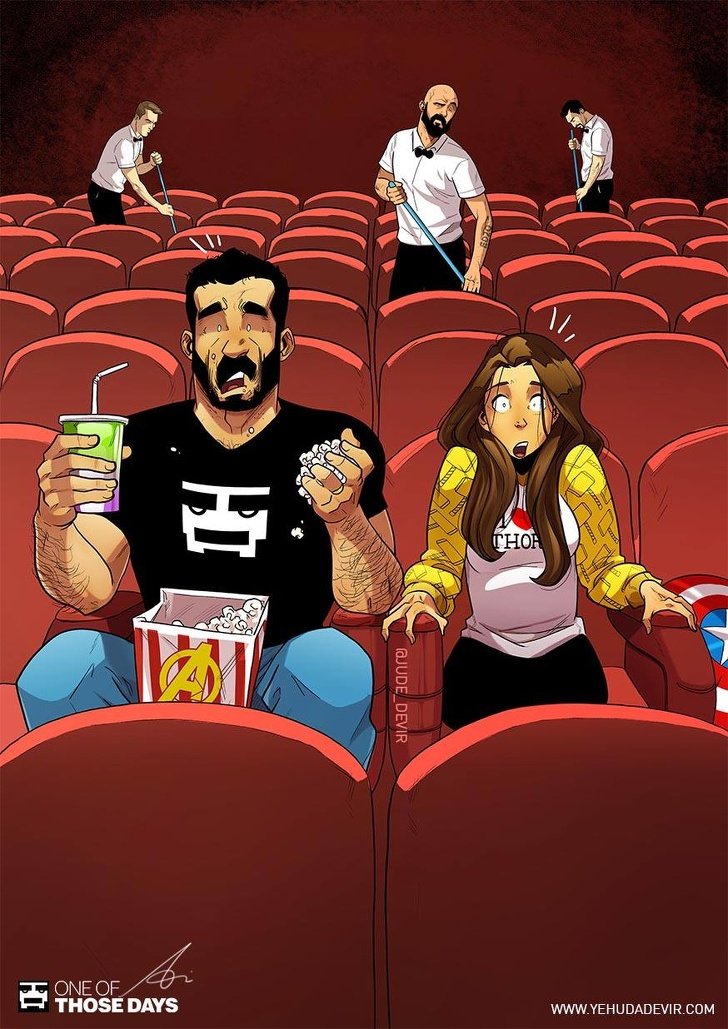 #4
It's the worst nightmare.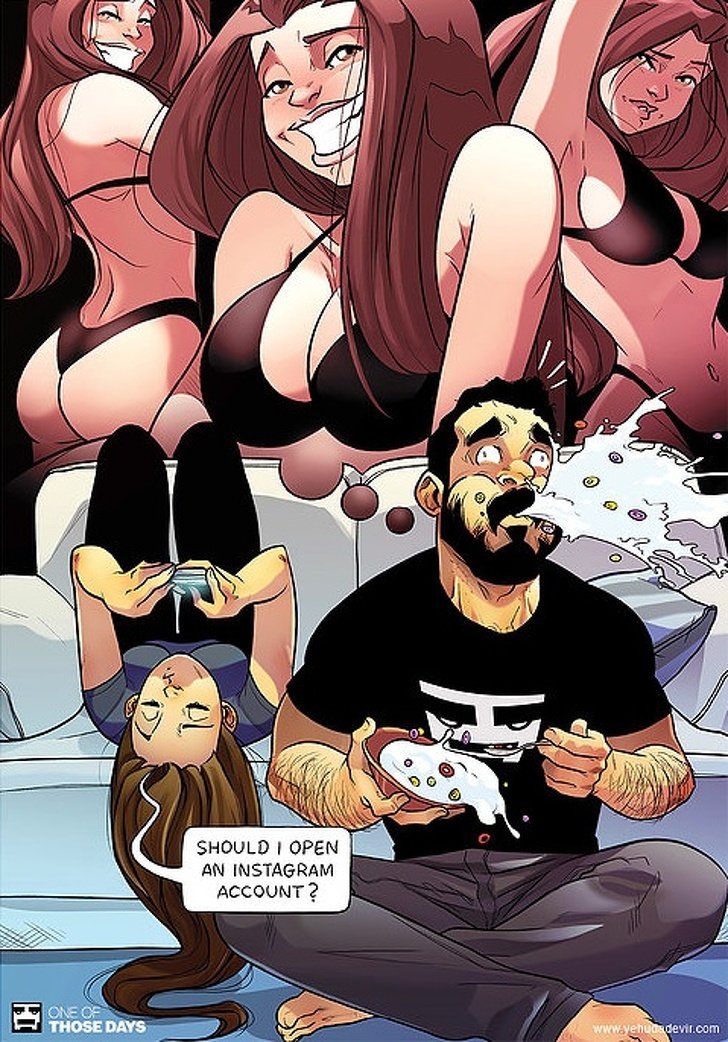 #5
Just an ordinary day at the beach...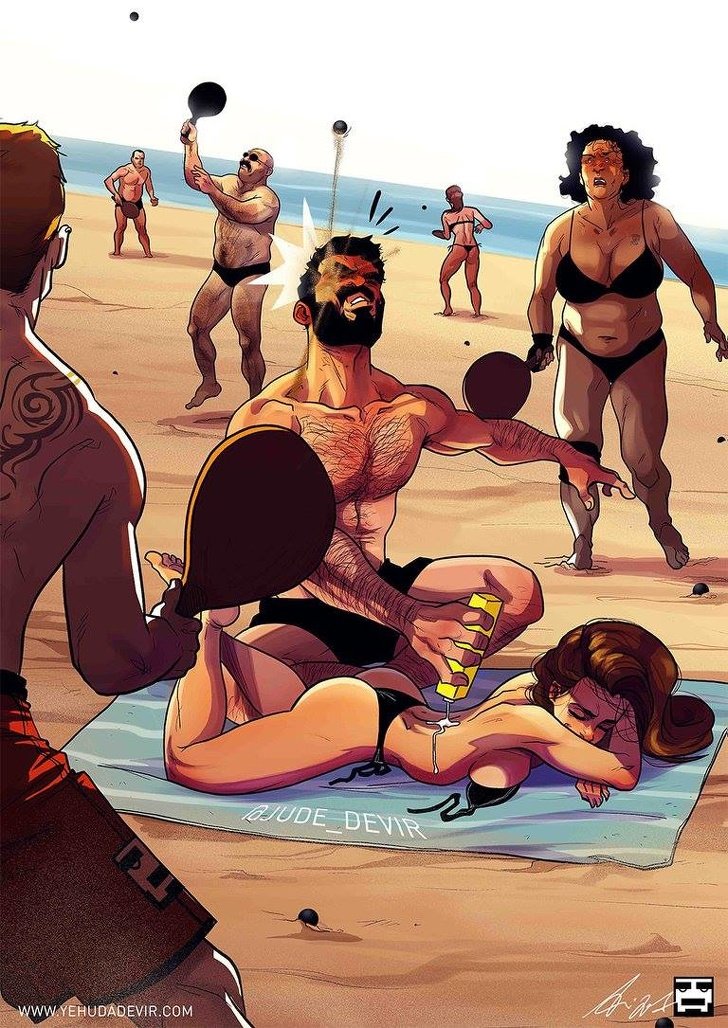 #6
Another culinary delight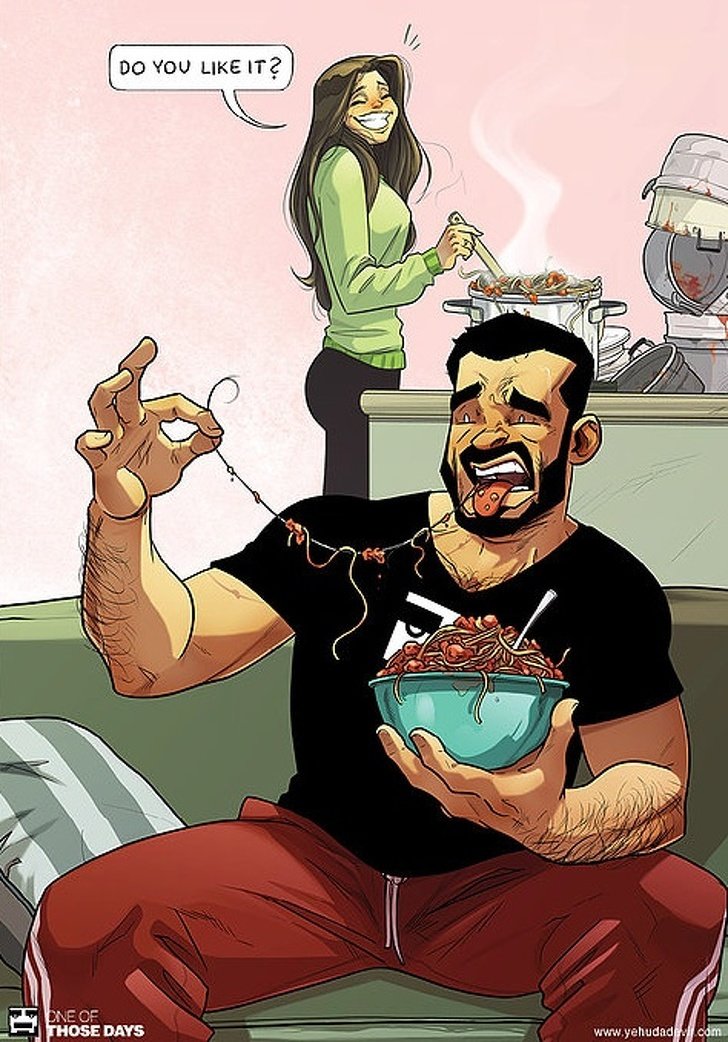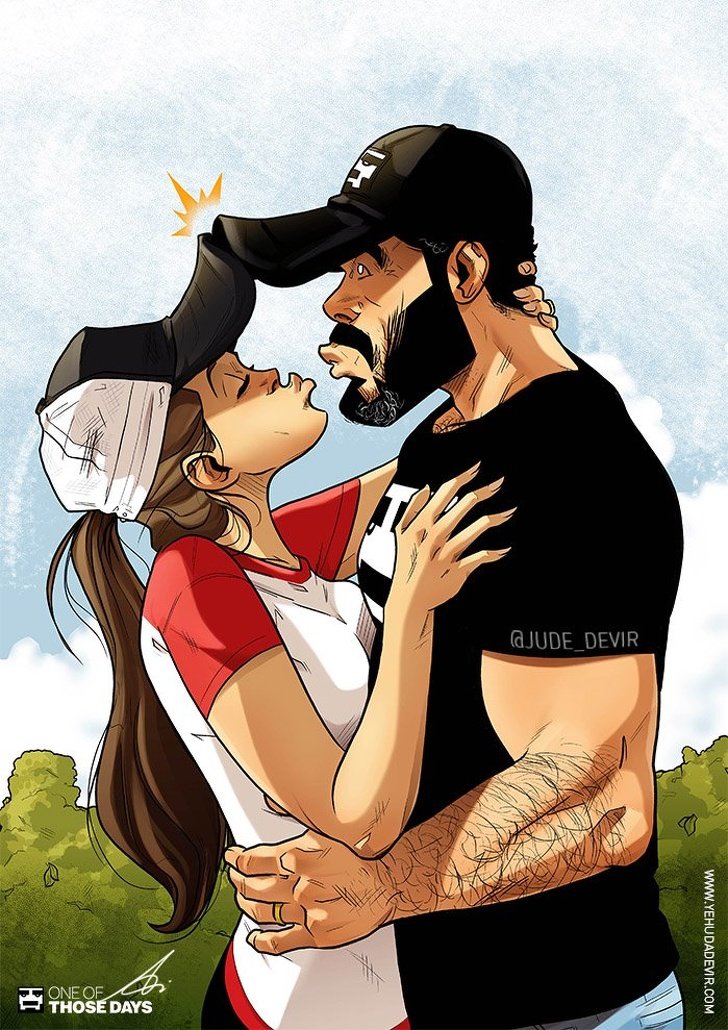 #8
A common situation before a blood test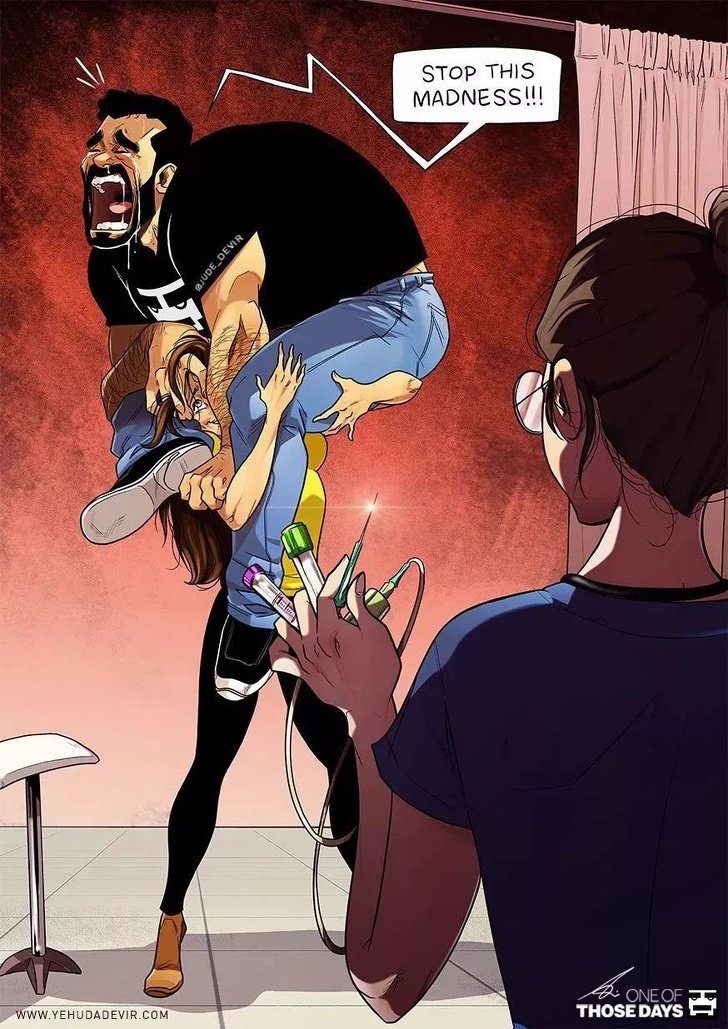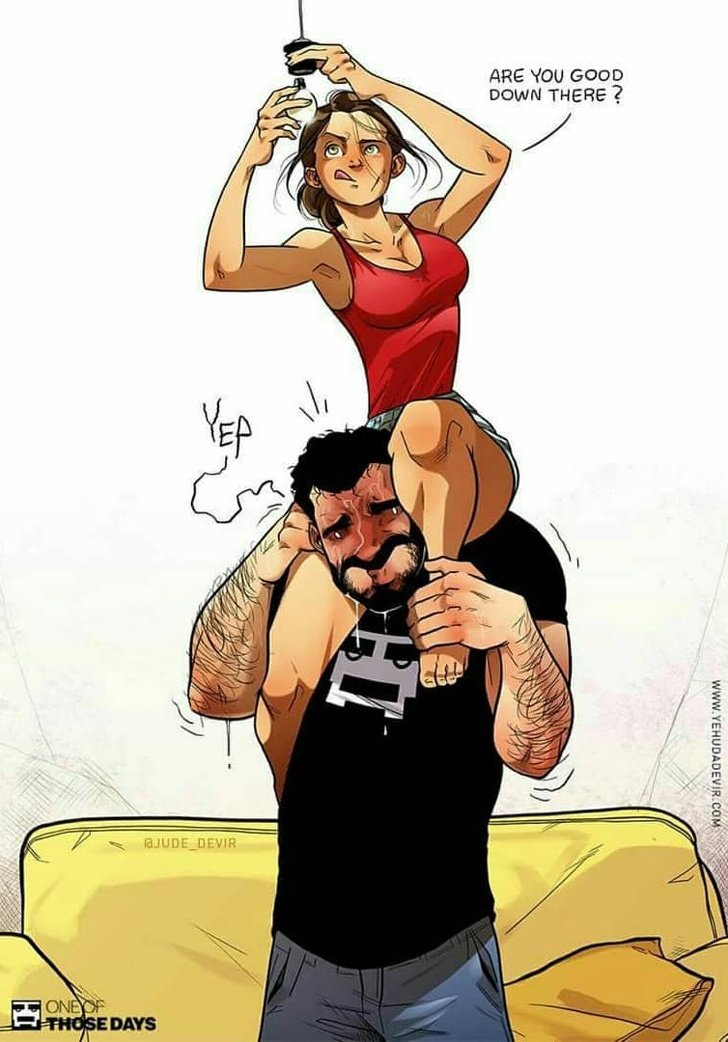 #10
"Massage for Dummies" is a dangerous book.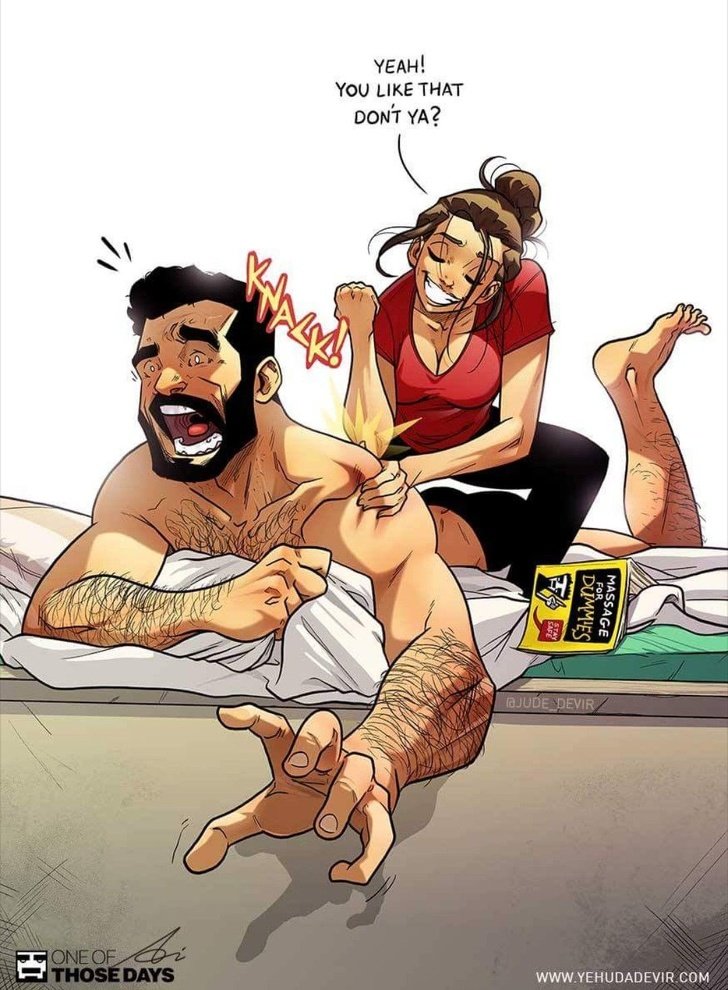 #11
My girl bought me a present.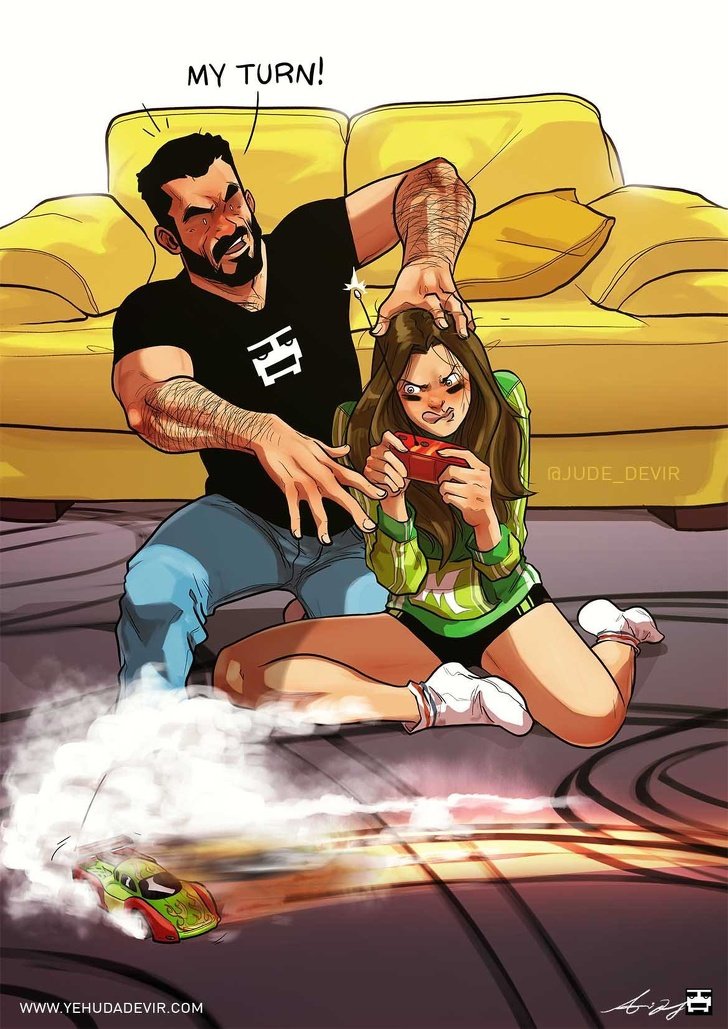 #12
Beards are for men and only for men.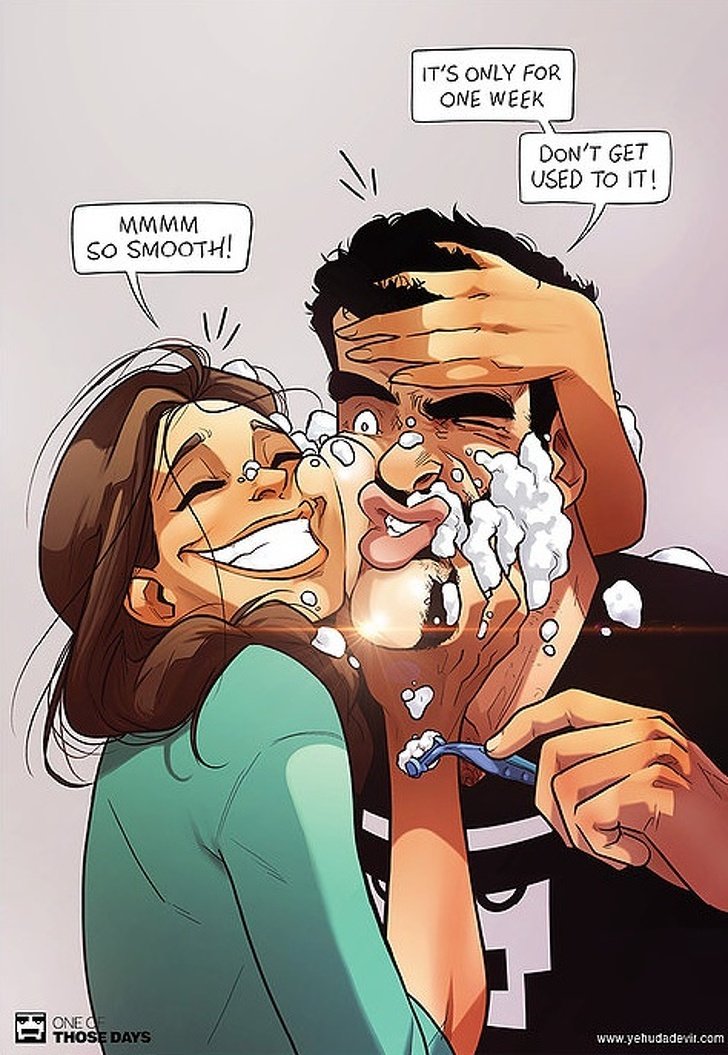 #13
That sound in the silence..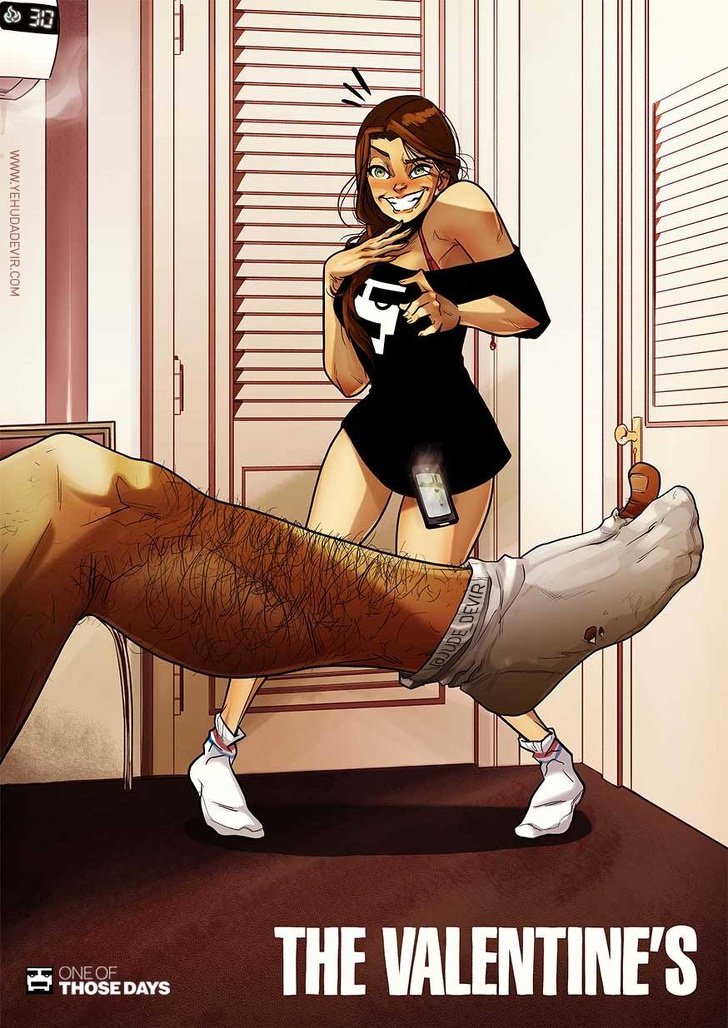 #15
Mirror, mirror on the wall...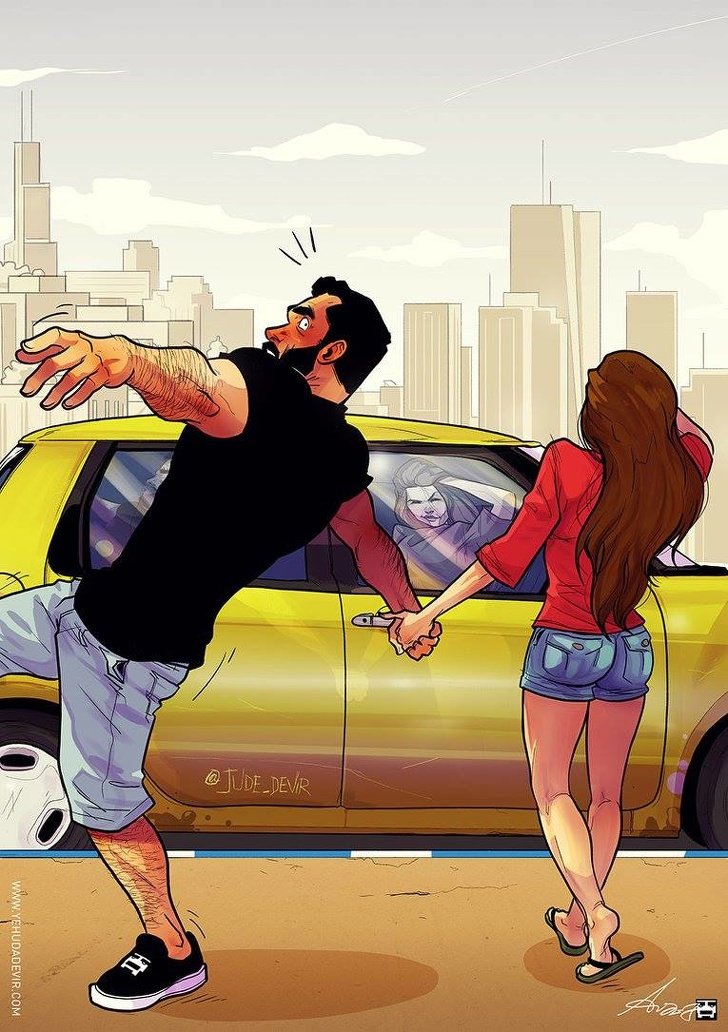 #16
It's even worse than cheating!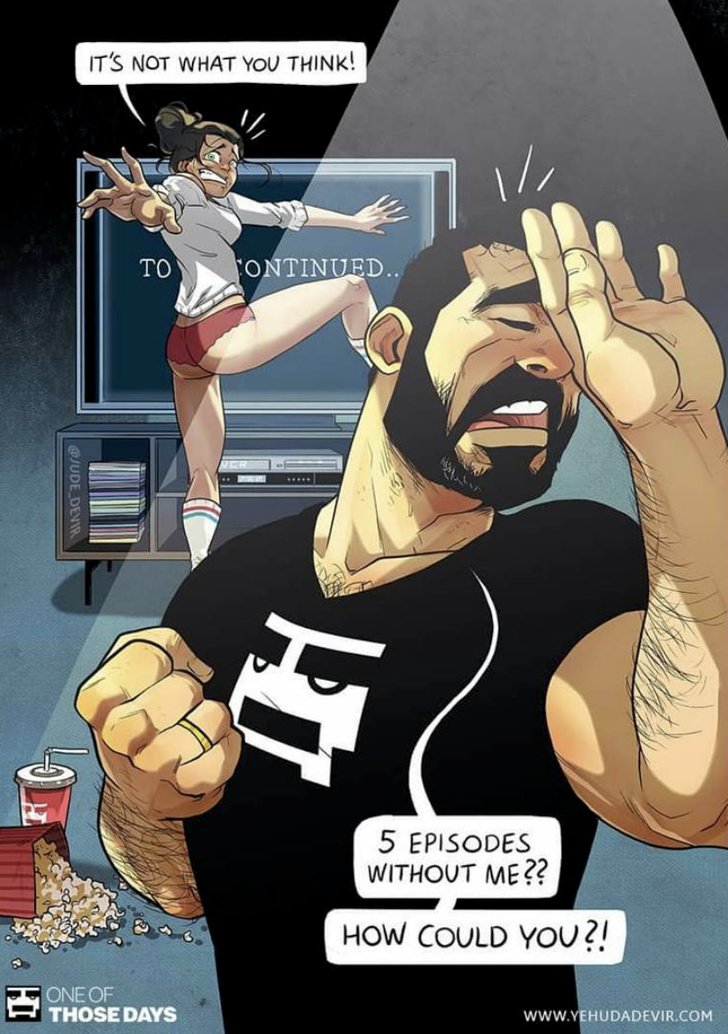 Did you recognize yourself and your special someone in these illustrations?