20+ Hilariously Genius Desktop Wallpapers That Will Make You Look Twice
You might remember the original Windows desktop wallpaper photo, depicting an idyllic green hill on a summer day. It was taken by Charles O'Rear in California. Though the picture, called Bliss, is absolutely gorgeous, it still can get boring after a while.
We stare at our computer screens for hours every day, so why shouldn't we amuse our eyes with a funny desktop background, while we're tiring them? Magicorama.com has collected some of the most brilliant examples that will make you want to change yours into a funny wallpaper ASAP.
From giving Internet Explorer what everyone thinks it deserves to organizing shortcuts in a very neat manner, these interactive solutions are as genius as they're funny. Scroll down to check out how creative people use funny computer backgrounds when they have too much time on their hands.
#1
How To Organize Your Desktop Like A Boss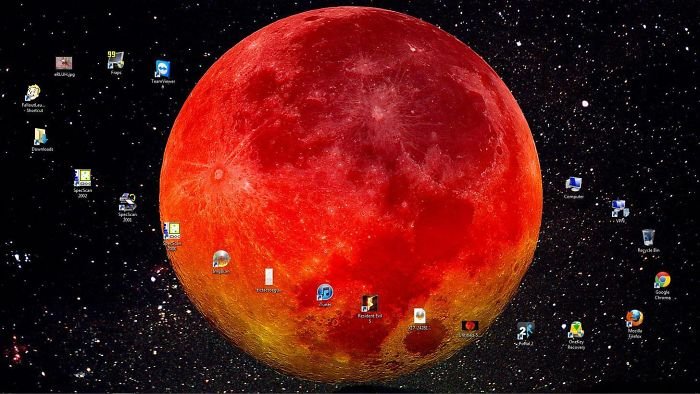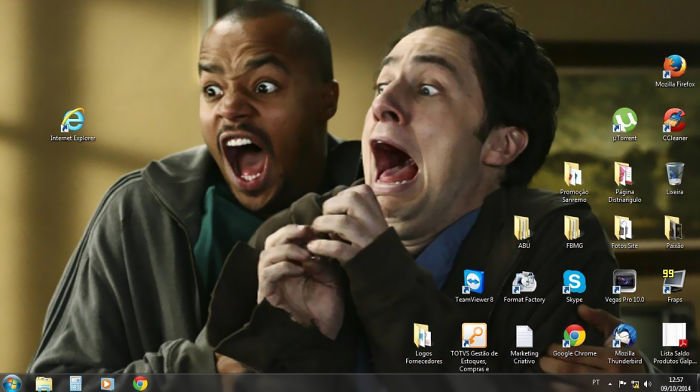 #3
This Is My Co-Workers Desktop. Amazing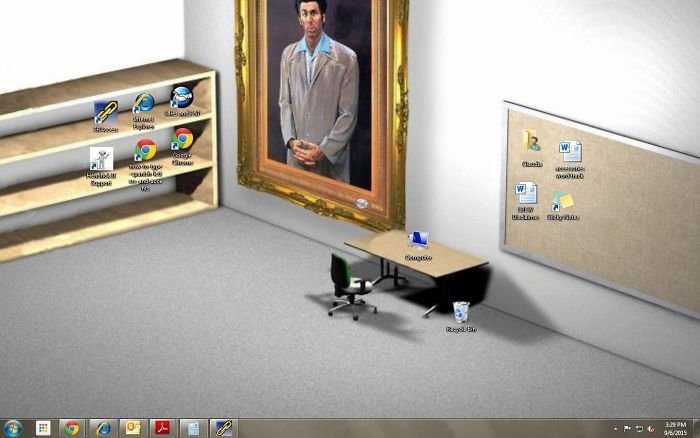 #4
My Desktop Set Up At Work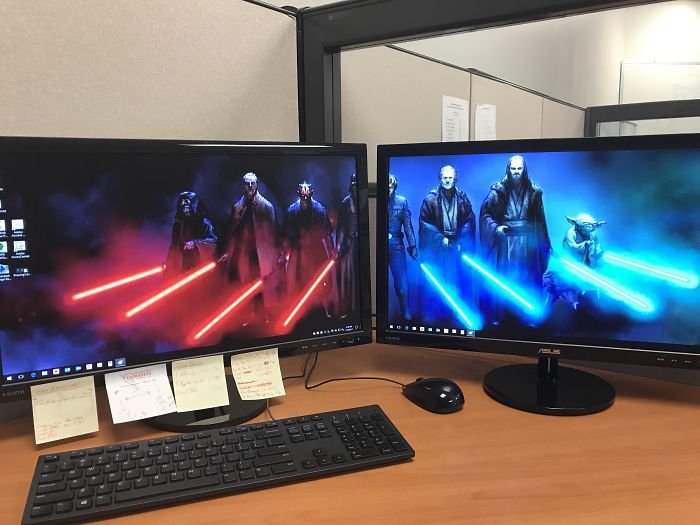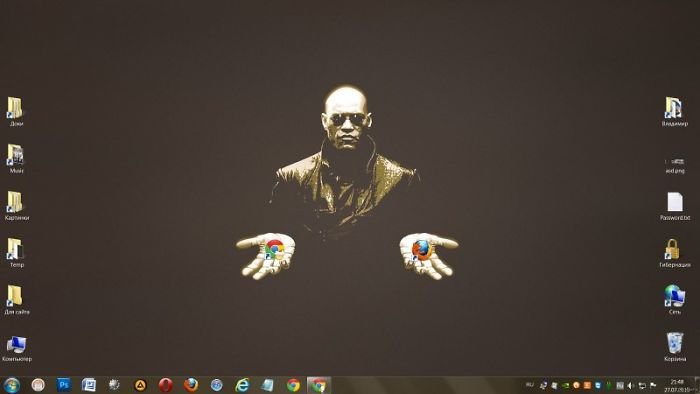 #6
This Is The View From My First Year University Bedroom.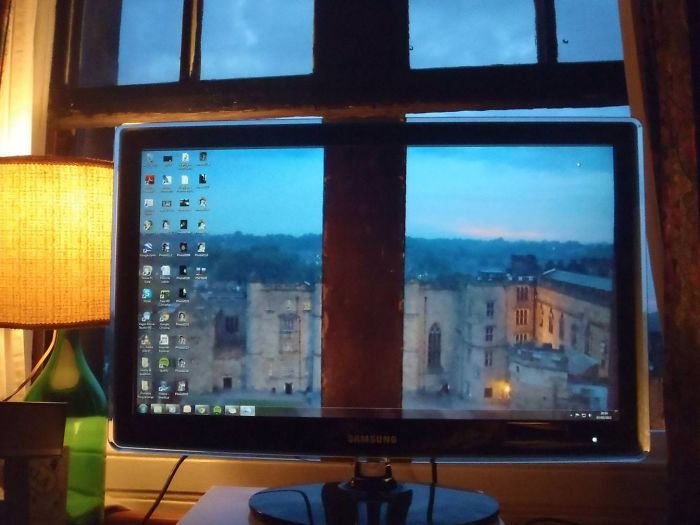 #7
How My Friend Returned My Computer After Fixing It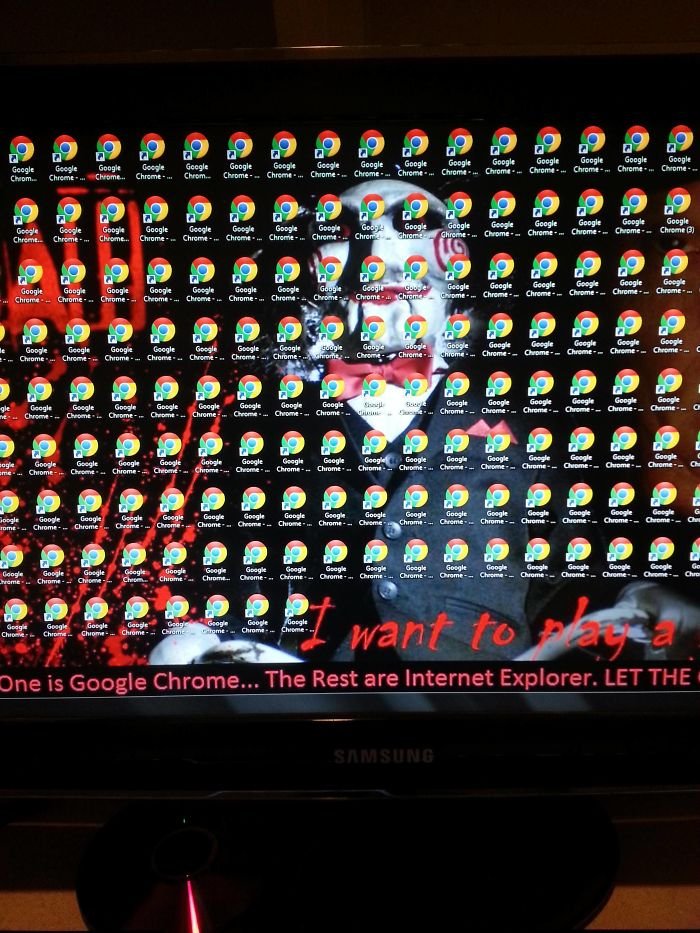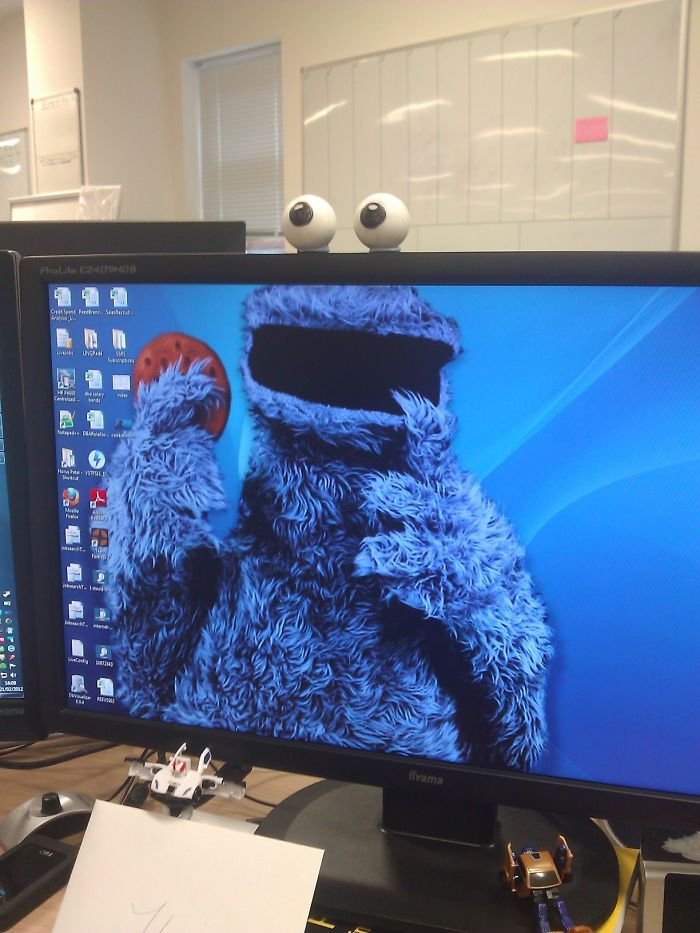 #9
My Wallpaper Because Of You All...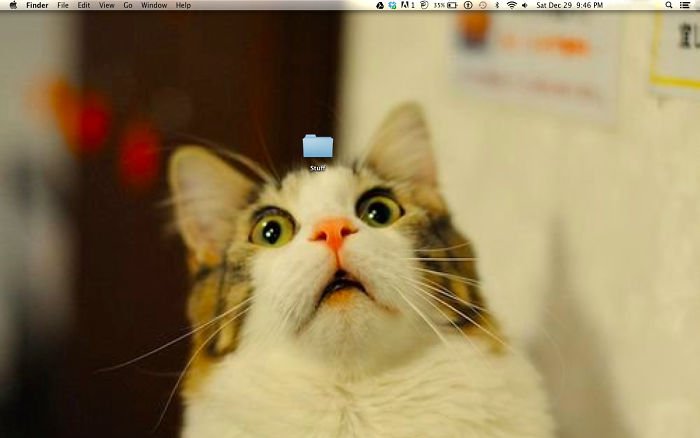 #10
The Best Wallpaper For A 4 Monitor Setup...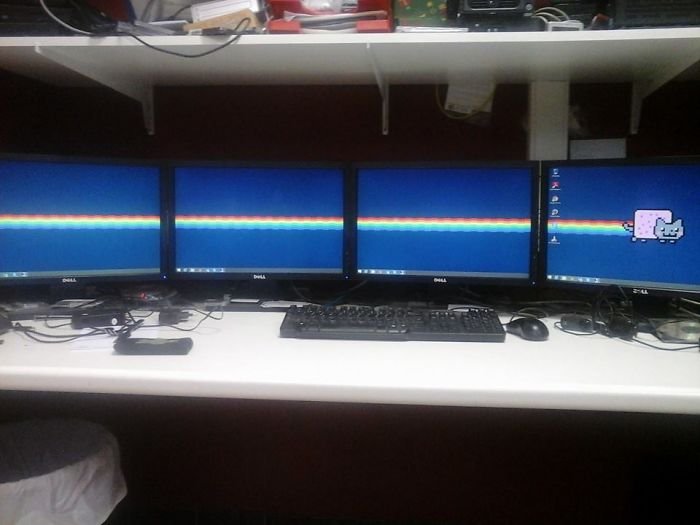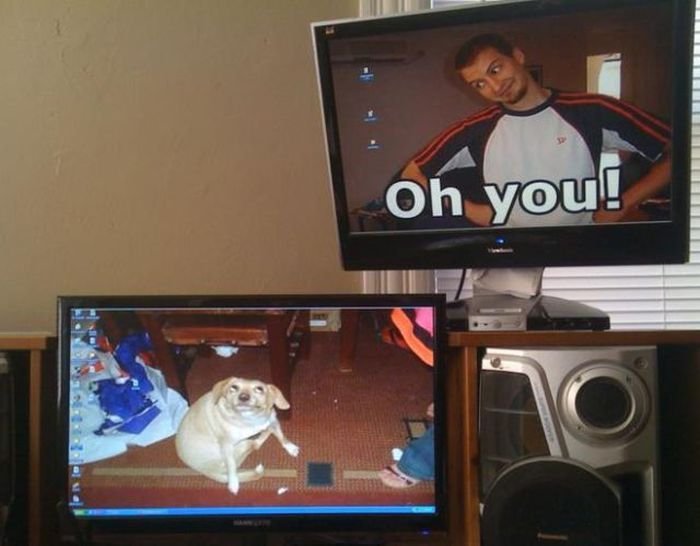 #12
Coworkers Adding Heads To Animals On Desktop Background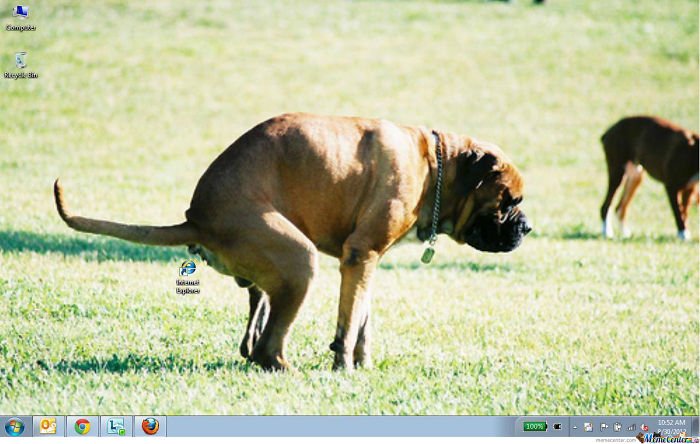 #14
Now I Want To Share My Desktop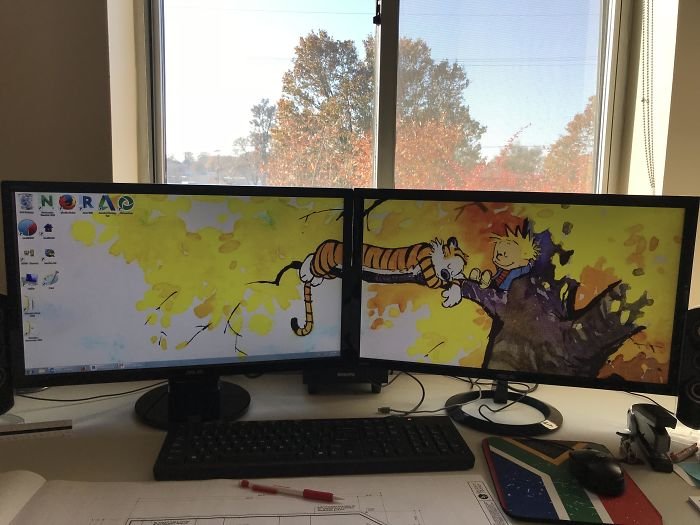 #15
I Couldn't Think Of What To Make My Wallpaper, So I Did This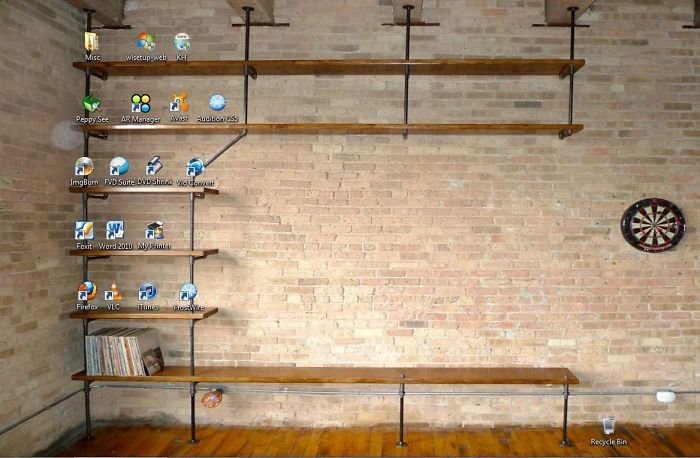 #16
So I Created A New Desktop Background For My Dual Monitors At Work...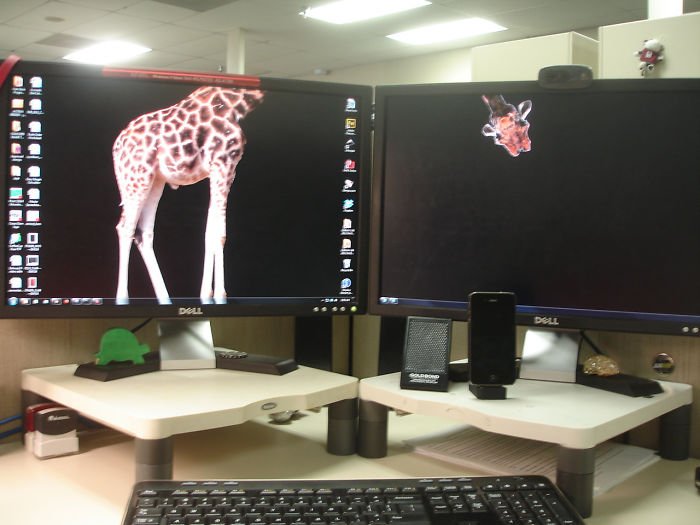 #17
Funny Internet Explorer Desktop Picture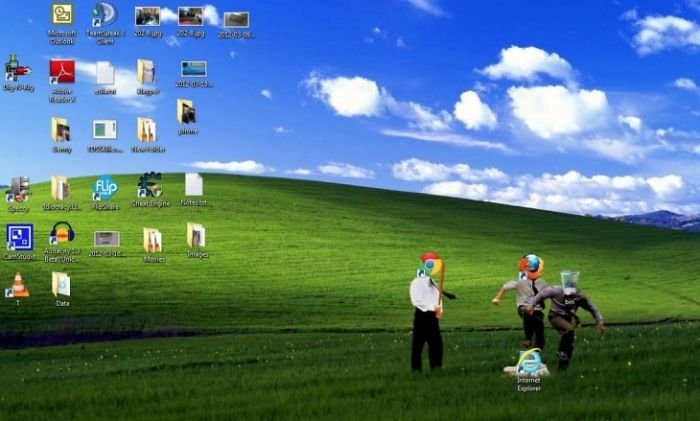 #18
A Corporate Executive Hands Me His Sons Laptop And Asks Me To Do Some Maintenance. I Was Greeted With This Desktop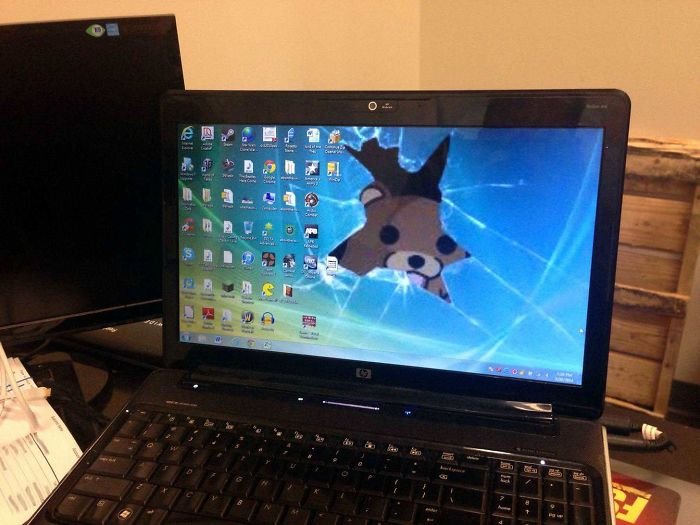 #19
My Boss Is A 60+ Year Old Man And This Is His Desktop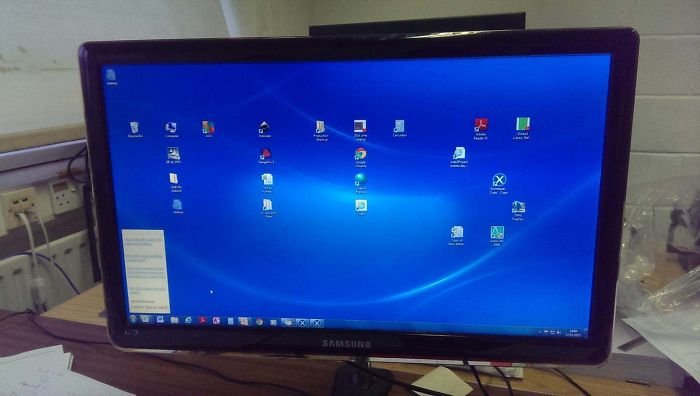 #20
My Co-Workers Desktop Background.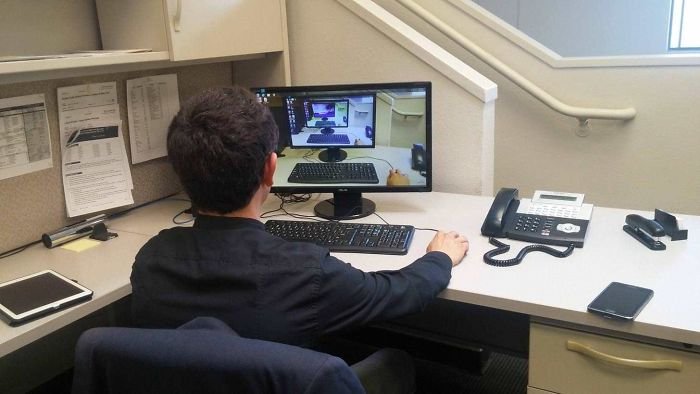 #21
I Couldn't Possibly Be More Proud Of My Son's Desktop Background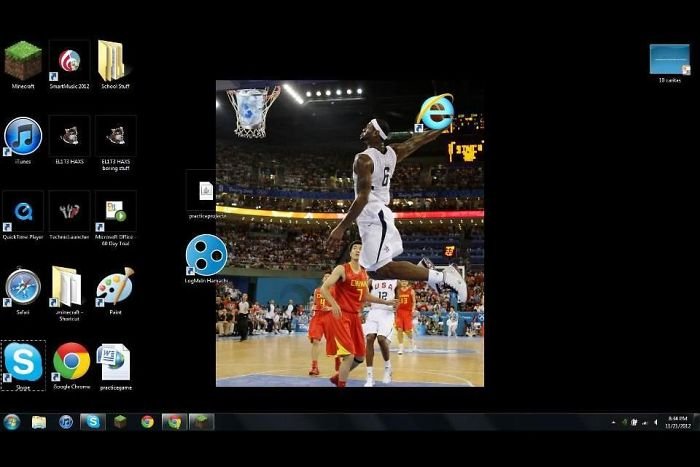 #22
I Got Sick Of Looking At My Desktop, So Now I Look Through It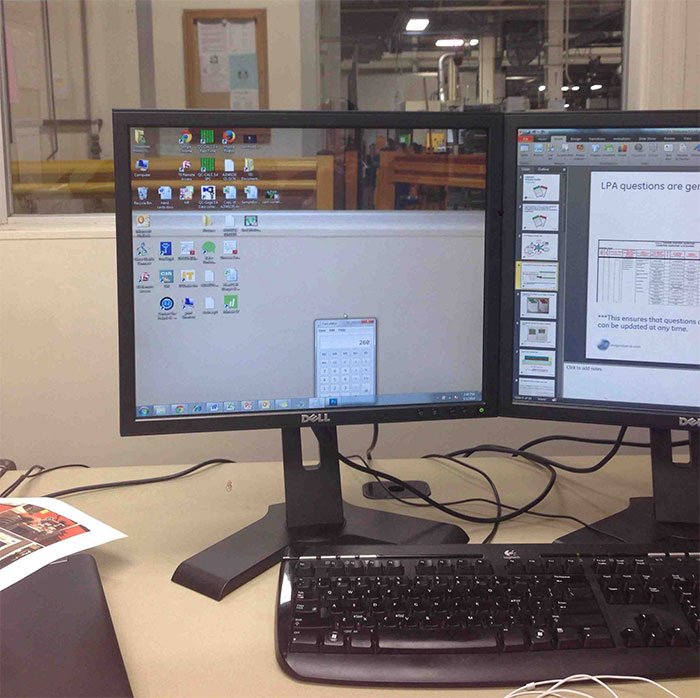 #23
Hating Internet Explorer