15 seriously creative ideas to help you get the perfect Christmas tree
Every year, we reach for the same old Christmas tree that we keep in the attic, or we buy the same basic fur tree from the local store. We decorate it with painfully familiar ornaments and fairy lights. We decided that there's room for a bit more creativity here, so we put together 15 of the best ideas we could find for creating a new, original Christmas tree. You can make all these things with your own hands, and we guarantee that they will forever change your expectations of what it means to make a good symbol of the upcoming new year celebration.
#1
A flying Christmas tree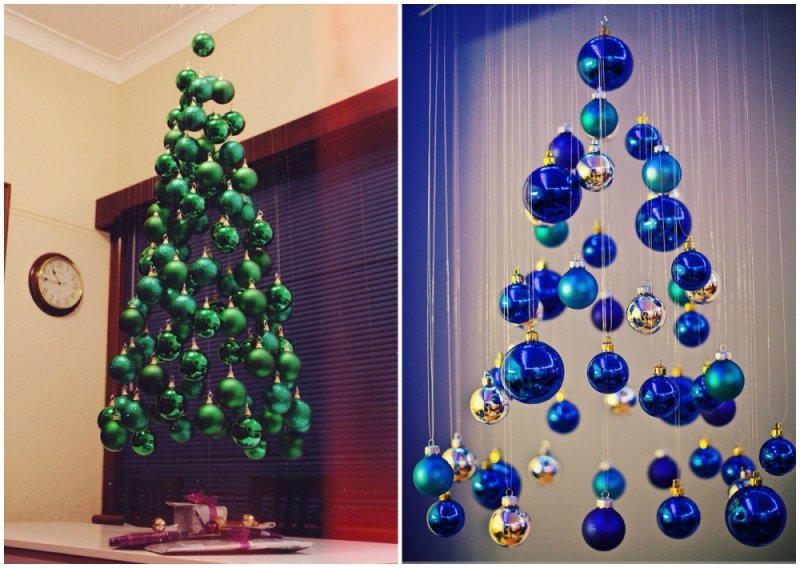 Hang up some Christmas ornaments tom form the shape of the tree. This design looks great and feels both and unusual.
#2
The step-ladder Christmas tree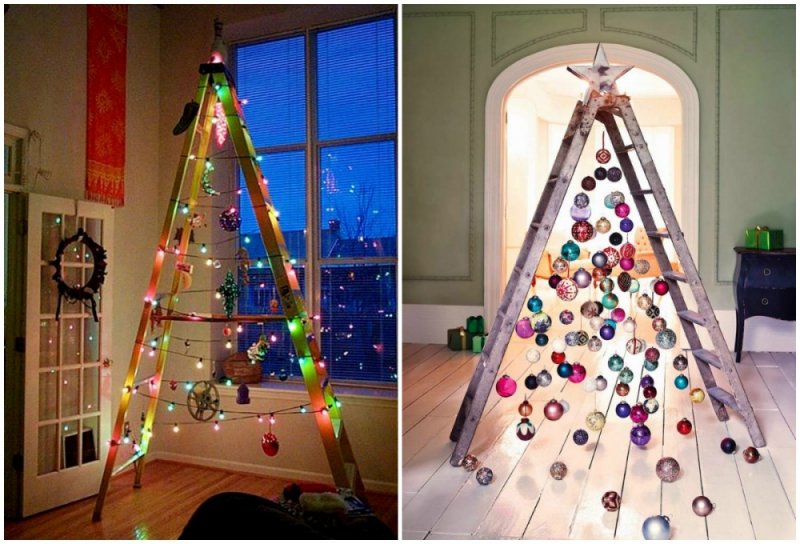 Don't worry that it's too simple. This Christmas tree looks seriously cute, and the installation process takes literally seconds!
#3
The spinning Christmas tree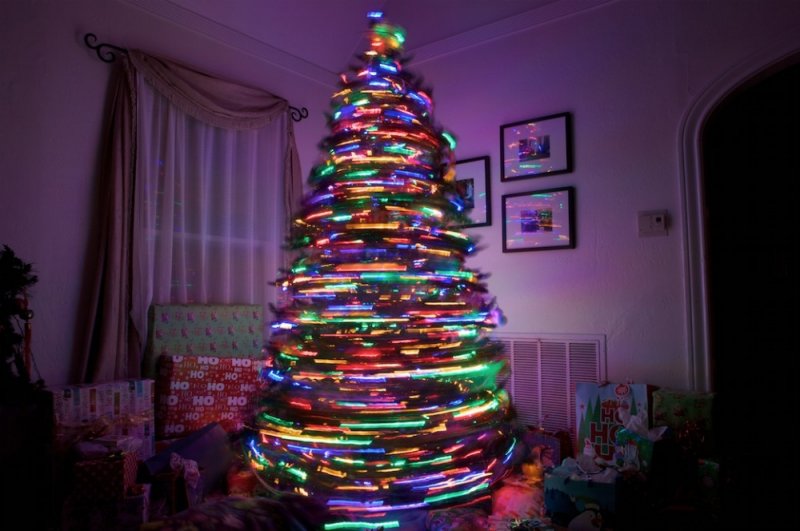 The secret here is in the rotating mechanism at the base of the tree. It looks downright spectacular!
#4
A Christmas tree made of twigs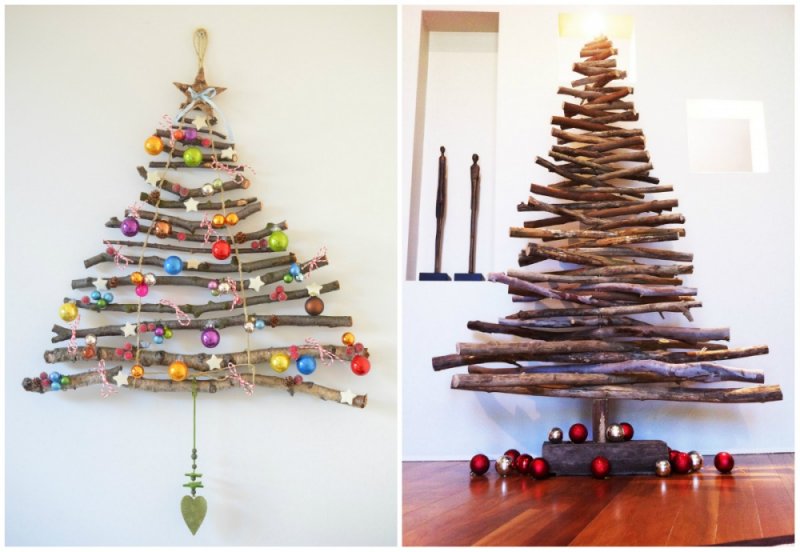 You can fix the twigs in place, or even build a model of a tree made out of twigs. This stylish and cosy design is a great idea for a country house.
#5
A Christmas tree made of corks
This one will definitely add more comfort and warmth to your Christmas table.
#6
The fairy lights Christmas tree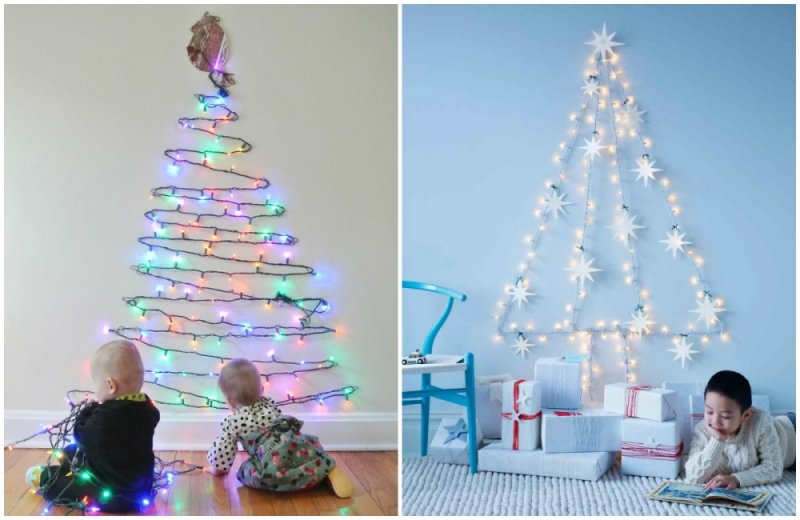 Although this tree is very simple, it looks pretty amazing!
#7
A painted Christmas tree
You can draw the tree yourself, or alternatively buy a good-quality poster.
#8
A Christmas tree made of books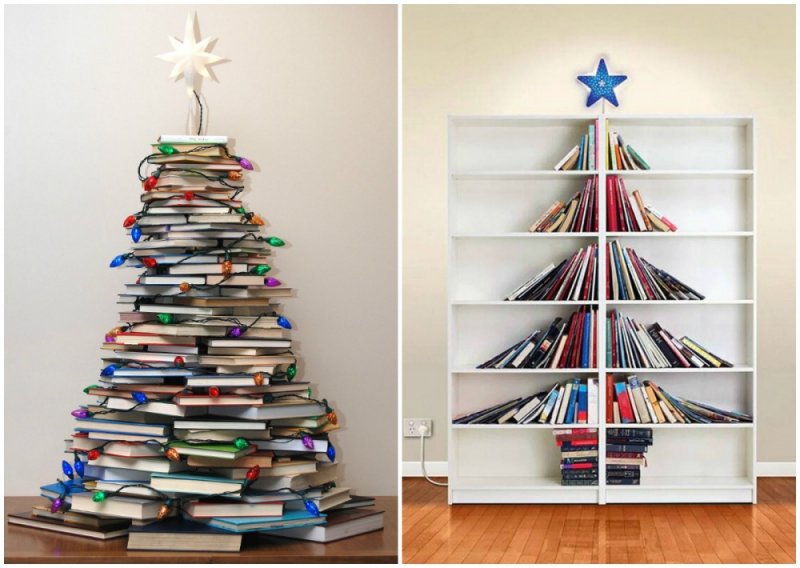 We cut down thousands of trees and turn them into paper and books — we shouldn't forget that we can do the opposite as well!
#9
The unsymmetrical Christmas tree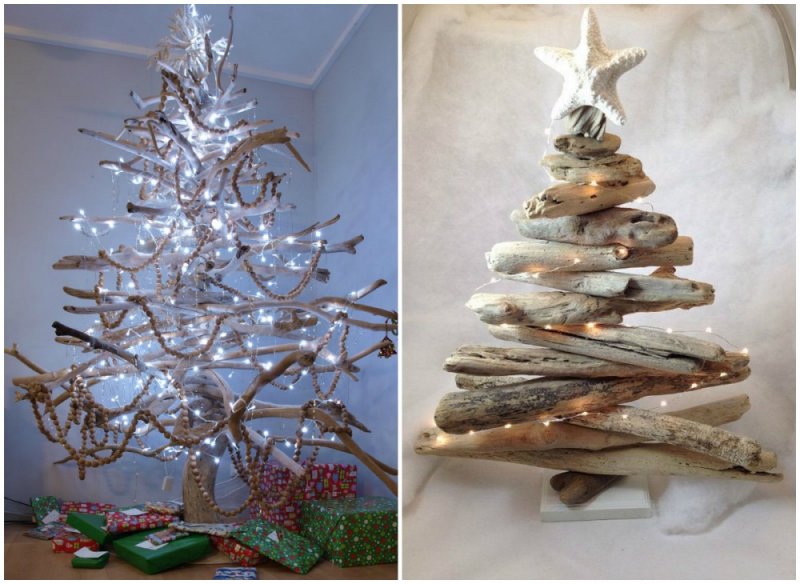 With a little bit of imagination ahead of New Year, you could produce a truly magical if highly unusual Christmas tree for this year's celebrations.
#10
The cardboard Christmas tree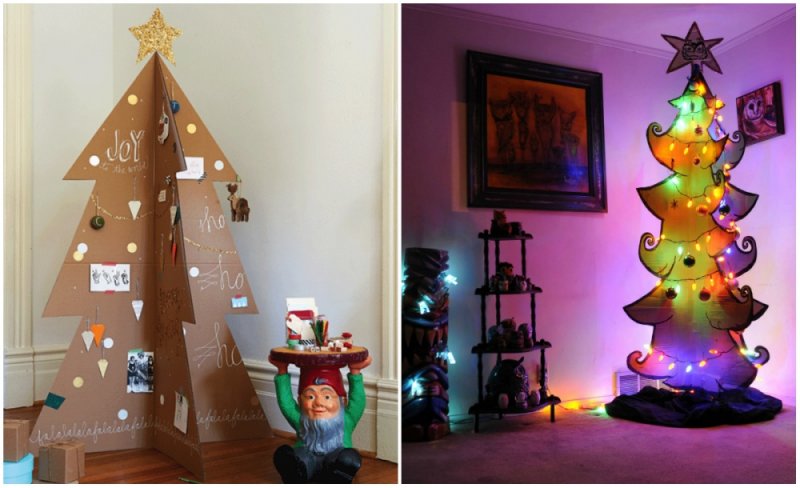 Even a piece of boring cardboard can be turned into a beautiful Christmas tree by using your imagination (and correct lighting).
#11
The minimalist Christmas tree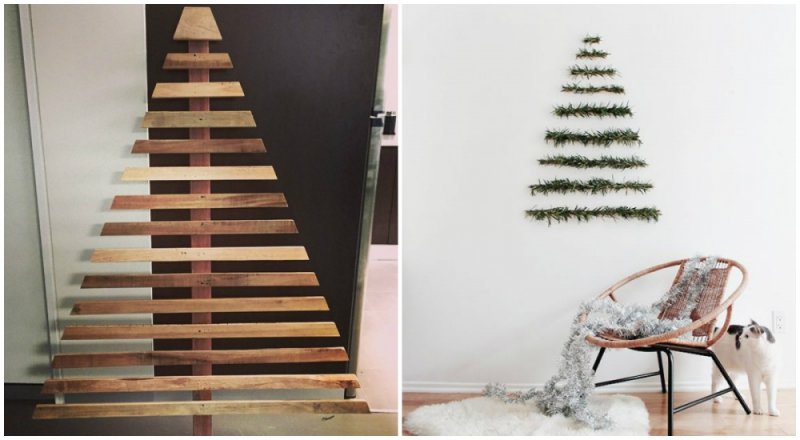 A tree is for all those who are tired of twinkling fairy lights and heaps of baubles, but do not want to give up entirely on wonderful traditions.
#12
The Christmas tree made from bottles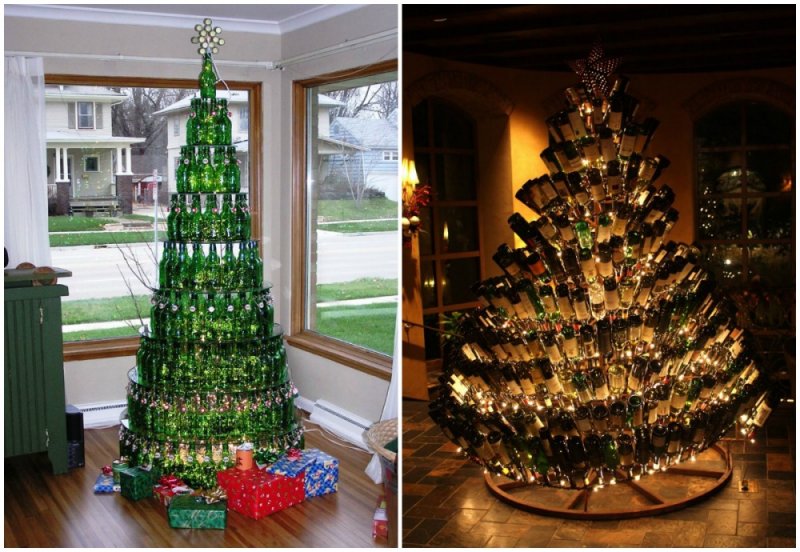 Sure, it's a crazy idea. But if not at Christmas, then when?
#13
The upside-down Christmas tree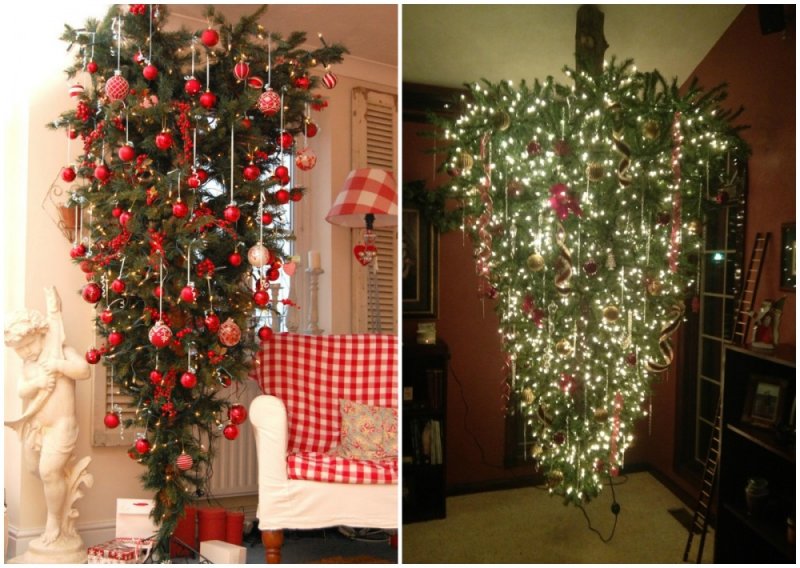 This tree is not one you can make with minimal effort, but it's worth the energy you put into it. And you'll enjoy your guests' reactions when they first see it!
#14
A Christmas tree made from rope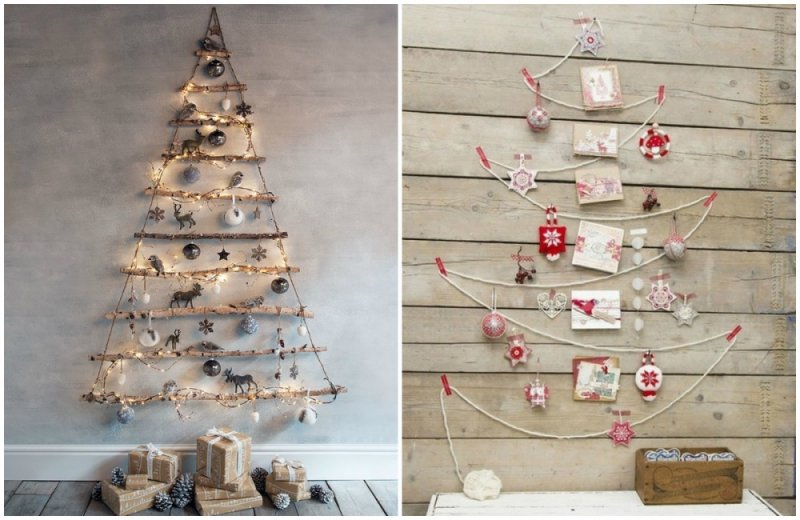 Light and elegant, this tree will complement any interior.
#15
A super-fashionable Christmas tree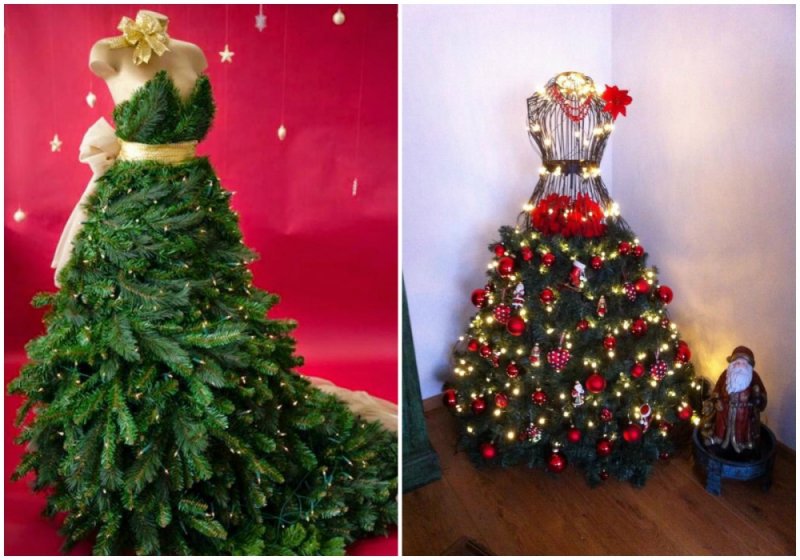 These Christmas trees create the impression that an elegant lady is standing in your living room wearing a lush evening gown. The effect is gorgeous and as beautiful as any Christmas celebration demands.